Publicado el 29 de enero de 2020
Escuela de Verano Internacional 2020: Human Sciences de la University of Jyväskylä, Finlandia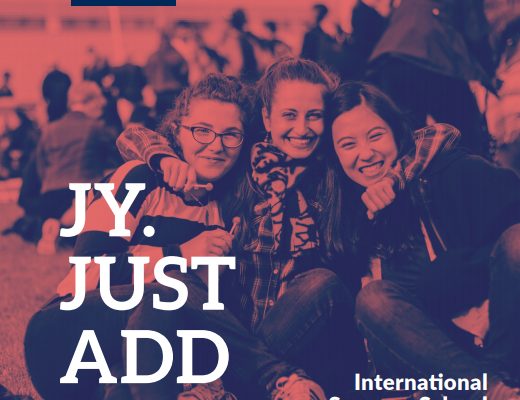 Escuela de Verano Internacional en Human Sciences de la University of Jyväskylä, Finlandia, del 18 de mayo al 12 de junio de 2020. Postulaciones hasta el 1 de marzo 2020.
La Escuela de verano consta de 22 cursos interdisciplinarios para estudiantes interesados ​​en estudios de lengua y cultura, comunicación, educación, música, psicología, ciencias del deporte y la salud, negocios y marketing, y ciencias sociales.
Los estudiantes son aceptados en la Escuela de Verano en el marco de los acuerdos de cooperación bilateral entre la Universidad de Jyväskylä y las universidades asociadas.
Mayor información en: https://www.jyu.fi/en/apply/summer-and-winter-schools/summer-schools/hsss
Programa: https://www.jyu.fi/en/apply/summer-and-winter-schools/summer-schools/hsss/hsss2020_brochure.pdf
Contacto: Summer School in Human Sciences, University of Jyväskylä E-mail:  hsss@jyu.fi www.jyu.fi
International Summer School in Human Sciences
18 May – 12 June 2020
The University of Jyväskylä is pleased to welcome you to our 17th International Summer School in Human Sciences in May-June 2020. The Summer School in Human Sciences comprises of 22 interdisciplinary courses for undergraduate and/or graduate students interested in e.g. language and culture studies, communication, education, music, psychology, sport and health sciences, business and marketing and social sciences.
Courses available:
Week I: 18 – 22 May 2020
Visual Communication as a Way to Improve Working Life Skills
Finnish Language and Culture
Education in Finland
Introduction to Intercultural Communication
Sports Economics
Week II: 25 – 29 May 2020
Physical Activity, Sport, Health and Health Promotion – International Perspectives
Regional Approaches to Global Sustainability
Conflict and Intergroup Communication
How to Make a Successful Application for Erasmus+ Sport Programme
Ear Training & Blended Learning
Intrapreneurship: Current Perspectives on New Business Development and Corporate Entrepreneurship
Week III: 1 – 5 June 2020
Sport Marketing
National Education Systems: Foundations, Frameworks, Structures and Experiences
Managing Customer Relationships with Digital Marketing
Nordic Working Life Model: Past, Present and the Future of Work in Light of Institutional Theories
Multilingual Communication in Multicultural Teams
Introduction to Dance Movement Therapy and other Arts Therapies
Week IV: 8 – 12 June 2020
Greek Political Thought and its Modern Echos
Humor, Laughter, and Society
Music, Mind & Well-being
Magic of the Game – Perspectives to Digital Games
Adapted Physical Activity
Course descriptions
http://r.jyu.fi/hs-summerschool/courses
How to apply?
The online application form and instructions for completing the application are available at http://r.jyu.fi/hs-summerschool/apply. The application deadline is 1 March 2020. You are welcome to apply for the full summer school programme (one course per week) or parts of it. Each course lasts one week and they are 2-5 ECTS credits.
Participants
Students from partner universities all over the world are invited to apply to the Summer School. Also the degree and exchange students of the University of Jyväskylä are welcome to join the courses.
Costs
Students are accepted to the Summer School in the framework of the bilateral cooperation agreements between the University of Jyväskylä and partner universities. Consequently, we do not charge tuition or course fees. However, students may be required to pay tuition for their own home university to enable credit transfer. We may collect small participation fees for individual events of the social programme. Students are expected to pay for their travel to and from Jyväskylä as well as living expenses and accommodation while in Jyväskylä.
Teaching staff
The teaching staff of the Summer School consists of professors, researchers and experts from the University of Jyväskylä and from partner universities.
Accommodation
Summer School participants can reserve accommodation in the apartments of the Kortepohja Student Village at about 2.5 kilometres / 1.5 miles from the University. They will each have a furnished study-bedroom (with a shared kitchenette and bathroom) which also include a blanket, pillow, bed linen and some basic kitchenware. Also included in the room price is breakfast and the possibility to use the gym.
The cost of accommodation is as follows:
4 weeks: 450 €
3 weeks: 390 €
2 weeks: 320 €
1 week: 235 €
Further information:
Summer School in Human Sciences
University of Jyväskylä
E-mail: hsss@jyu.fi